Hey guys just did a 60-130MPH run earlier today in the DSM. This was the first and only run I did. I logged it on my EMS, if you would like to view the whole log download AEMlog here:
http://forum.aempower.com/downloads/AEMRelease070406.EXE
.
Then open up AEM log and open the .stf file I attached below.
But here is some screen shots of the log first one is time at 60mph second one is time at 130mph.Not too bad considering it was the middle of the day, next time I will get some in the cool of night.
60 mph: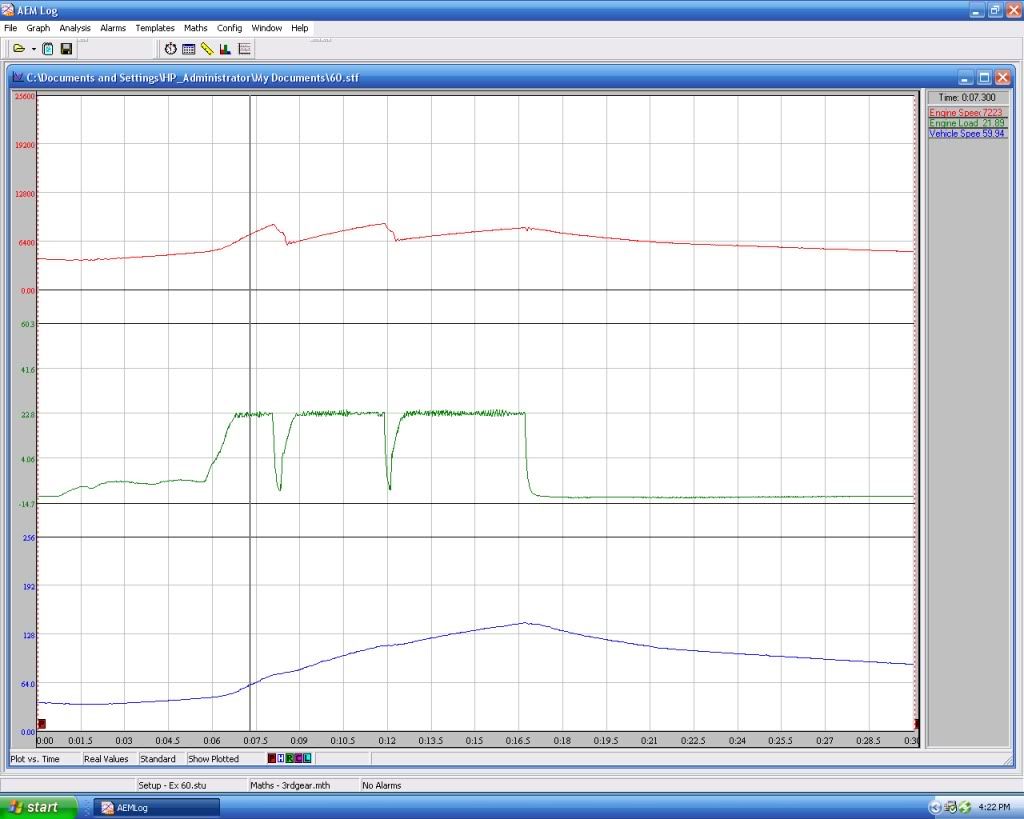 130 mph: