Discussion Starter
·
#1
·
The Supra is finally getting some long over do maintenance/mods. I am preparing it for greatness :rotfl:.
Anyway the clutch has been giving me problems. I replaced the mater cylinder, slave cylinder, and even added the shorter 94 shifter for good measure. Still had problems and over the weekend I pulled out the tranny. Clutch looks beat up pretty good. One of the pressure plate bolts was totally loose and some of the straps on the floater disks where ripped off. I am unsure what their purpose is.
Broken strap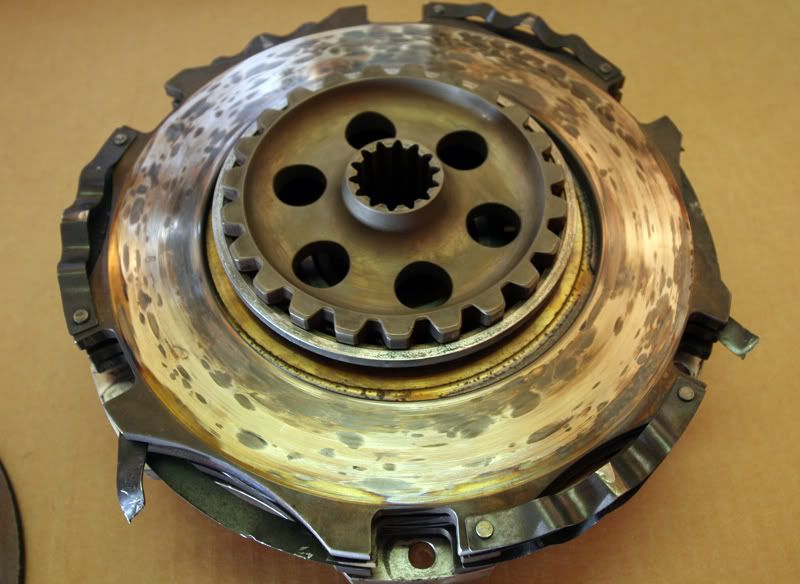 Notice the cracks.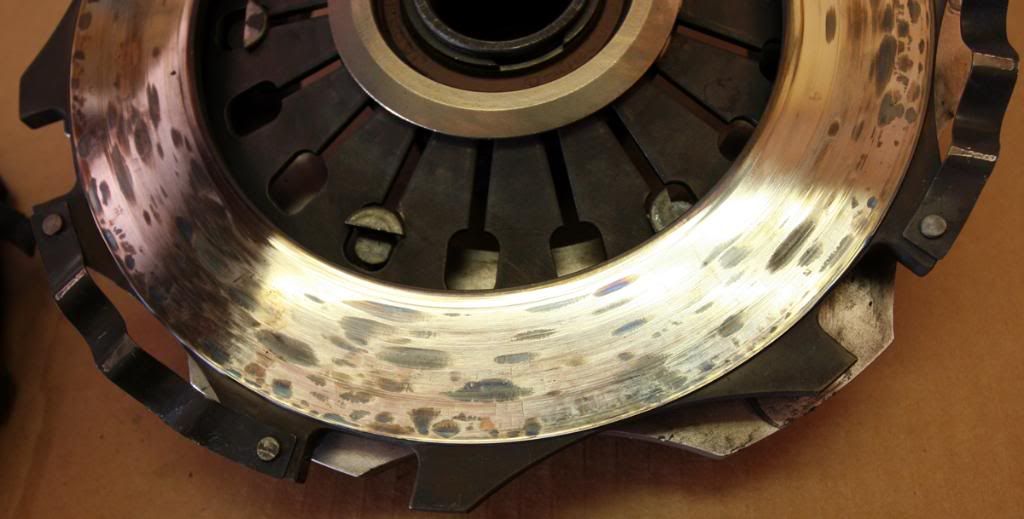 Loose pressure plate bolt.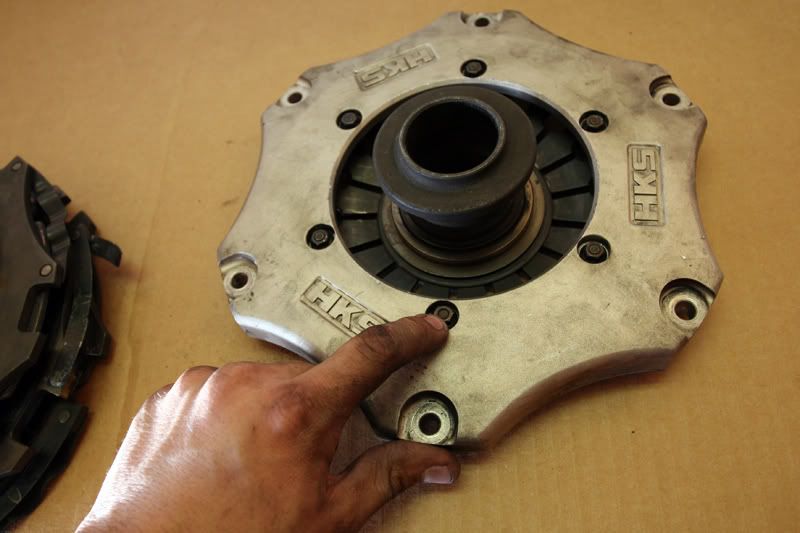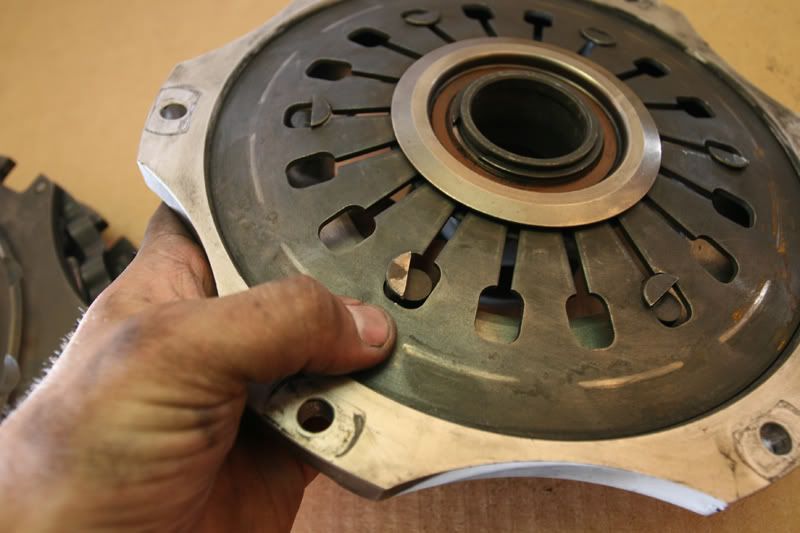 I am planning on rebuilding the HKS triple disc clutch as long as the flywheel is resurfaceable. The rebuild includes all new discs, new floaters, new pressure plate disc. I am also going to replace all the bearings and everything else I can get new.
While I had the car apart I decided to go for it and rip the old fuel system out. IT had two walbros, -8 feed, stock feed, stock return, fpr, PHR rail, and 880cc Siemens injectors. I am planning on 1200cc injectors, Teflon -10 feed line, keep the FPR, -8 teflon return, anodized -10 fuel rail, and twin stock Supra pumps wired in with relays. Its going to be an E85 safe fuel system and probably good for 700 whp actual. If I add a third pump who knows but 700 here sounds good
. On C16 the fuel system will support 1000 whp corrected for sure (I can only dream it seeing that some day).
If you are going to pull shit out do it right. That sent me to my next idea, hey why dont I pull out the fuse box from the engine bay and put that bitch in the trunk. Evict that damn bastard battery and put it on the back on the bus also. Re wire some stuff under the hood and tuck all the wires I can. It should clean it up nice and free up some space to work more easily on it. I do need information on what I need to do when I relocate the battery to the back per NHRA rules? I know it needs a box and I think the cut off switch. I really would hate to put the cut off switch so some ideas would be helpful on how to make it nicer.
Ill be updating with pics and I progress. Here is how the car looks after the weekend of pillaging.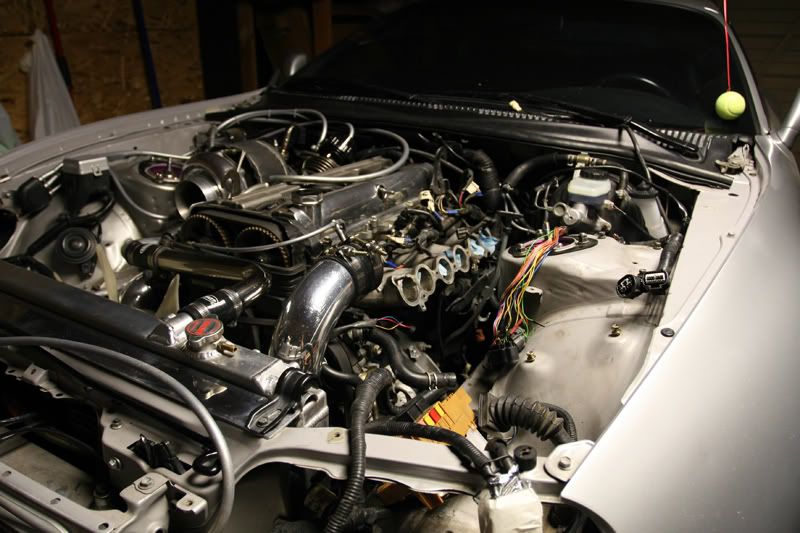 You can see the fuse box in this picture.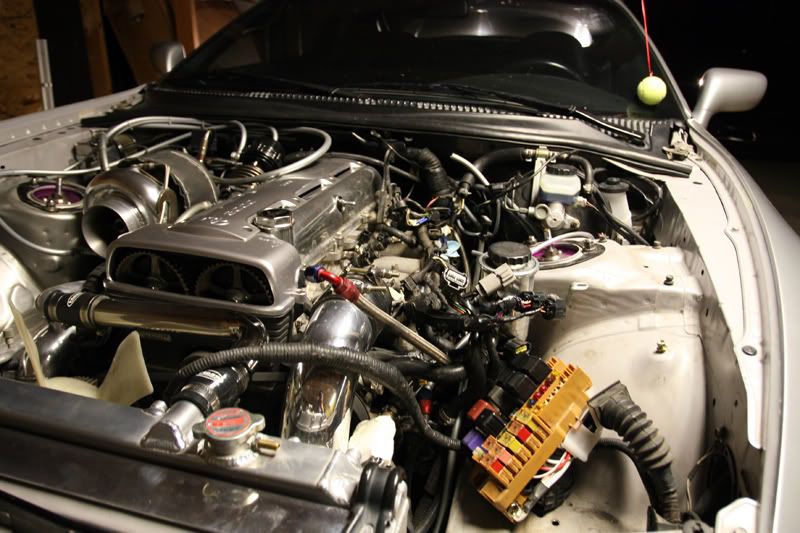 This car is my inspiration. Stephane's Anthracite Supra. Easily one of my top 3 favorites. Simple, clean, and all business. Eventually I want to do a wheel tire combination similar to his but polised rather then black. Here is pics so you can get the idea.