Discussion Starter
·
#1
·
I have got to say that this was the BEST purchase I have done to 1bad4dr.
Polarized viewing means I really do not need to wear sunglasses. WOOT!
And of course it comes with a matching Blue Tint. hehe
Thanks Sean (///TheMan) and Mikey (MightyWhitey) from Lomas Glass and Tint.
Sorry for the matching Blue tape, but the glue needs to dry. haha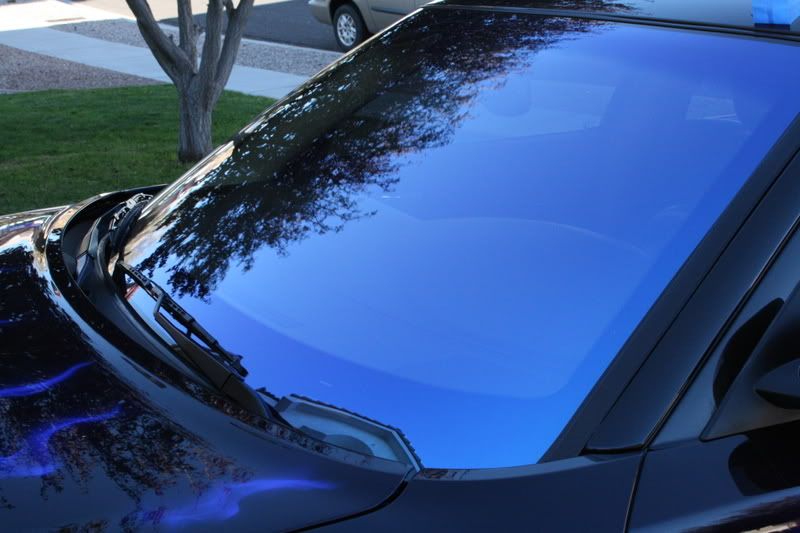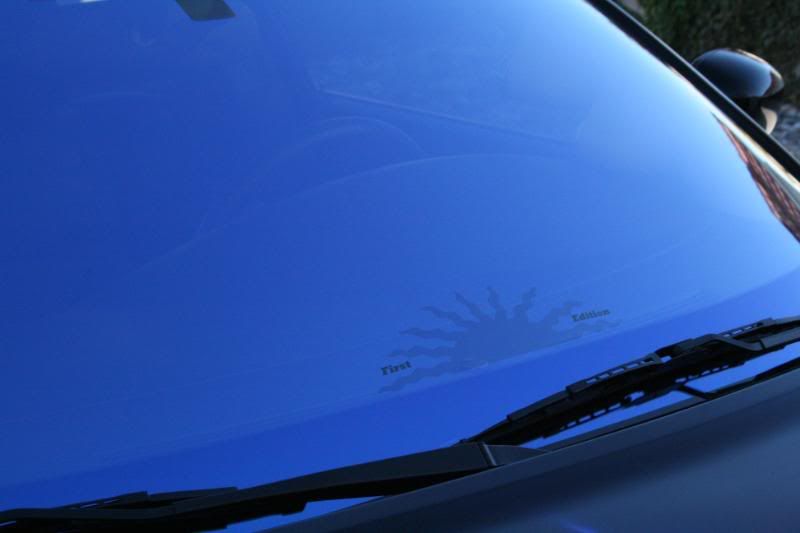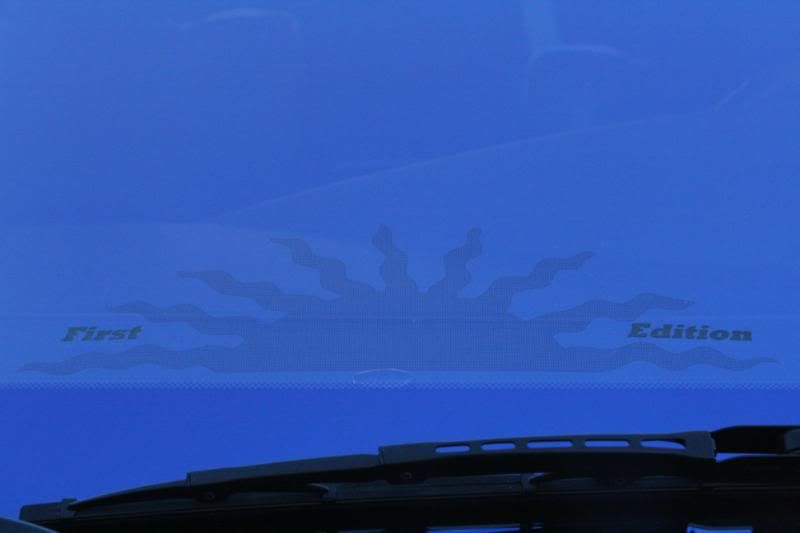 This is not a film, it is a PPG glass.
The PPG Blue High_Kroma Windshield​

Vibrant Blue Windshield Uses Nanotechnology

This novel technology is not an aftermarket window film application – it's a completely new windshield for your car which uses proprietary PPG nanocomposite coating technology to block about 90 percent of the sun's infrared (IR) rays and keep you cool. And unlike tint films, which can be damaged or scratched, the coating is protected inside the windshield.
​

Complies With Applicable Federal Motor Vehicle Safety Standards

This limited-edition windshield meets all requirements of U.S. Federal Motor Vehicle Safety Standard (FMVSS) 205 and is marked with PPG's DOT number as certification. While tint films absorb light, this technology rejects heat and creates vibrant color without significantly affecting overall visible light transmittance, enabling the windshield to meet the 70-percent federal requirement.

It is the responsibility of the consumer to determine if state and local restrictions limit the use of this colored windshield, as these requirements vary by location. Information regarding state laws can be found at the

International Window Film Association (IWFA) Web site

.

​

Limited Edition

PPG has produced a limited quantity of windshields exclusively for the Chrysler 300C, Dodge Magnum and Dodge Charger, all of which are marked "First Edition" and were offered first at SEMA 2006. Based on customer response, future products may include windshields for other vehicles, additional colors and glass for other vehicle window openings. Where and how would you like to see it? Tell us at

[email protected]

Blocks Solar Energy for Driving Comfort

PPG's industry-leading coating technology provides the best heat-rejection performance available for windshields that meet FMVSS 205, helping to enhance passenger comfort, reduce air conditioning load and thereby improve fuel economy.

​


Provides Haze-Cutting Visibility

As they would through blue-blocking sunglasses, drivers see yellow-green light through the windshield, creating an effect that users say reduces haze and glare.
​


Creates a Vibrant Blue Color

The windshield's blue color provides a striking, elegant effect that helps vehicles stand out in a crowd.
​


Enhances Interior Protection

The same sunrays that heat and damage skin also cause cracking, fading and other deterioration in vehicles. This windshield helps protect interior materials, which can help maintain vehicle resale value.

​


Offers Original-Equipment Quality

This windshield will not develop bubbles or scratches as it ages, and the inherent qualities of glass protect the coating and provide lasting aesthetics, optics and durability.

​
​