I was reading some write ups on Ls1tech and decided to remove a few things from the car. I removed the windshield wiper assembly, The passenger side air bag, heater box, foglight housings, and finally installed my new steering wheel. I snapped a few crappy pics afterwards. Next weekend I'm installing my UMI k member. Lost 35 lbs from the heater box w/ ducting, 6 lbs from stock wheel w/ airbag, 14 lbs from wiper assembly, and 18 lbs from the pass. airbag. 73lbs removed for free not including the door bars, fog lights or front speakers. Not bad for a few hours of work. Thanks for looking.
New Grant steering wheel.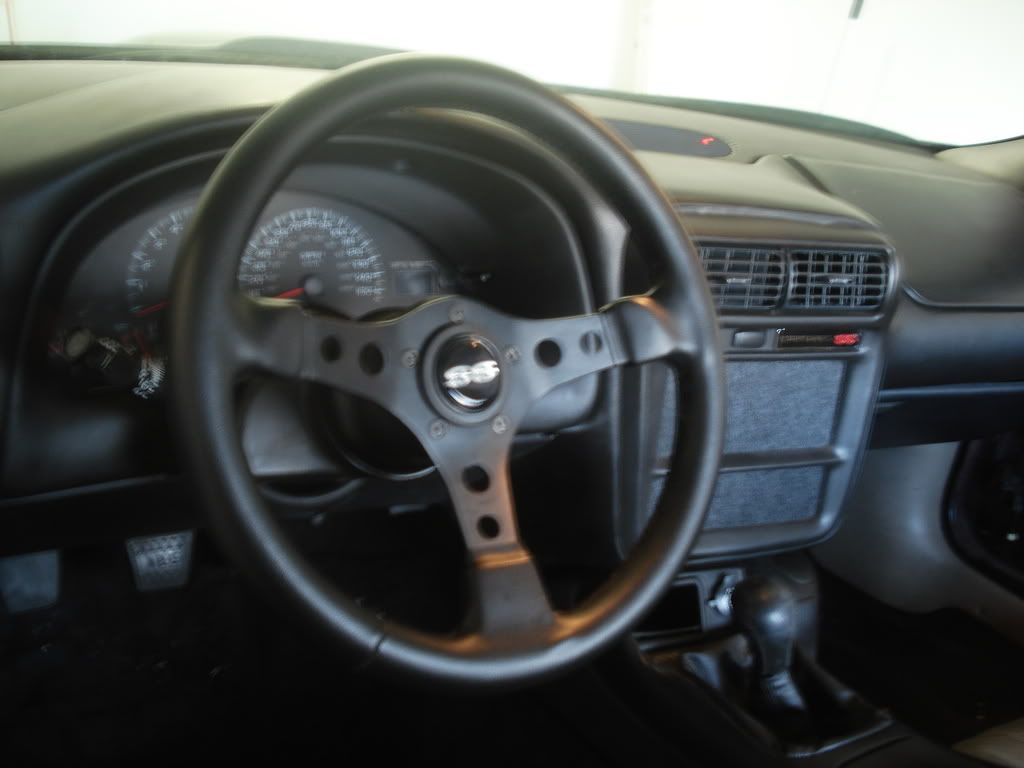 Windshield wipers gone.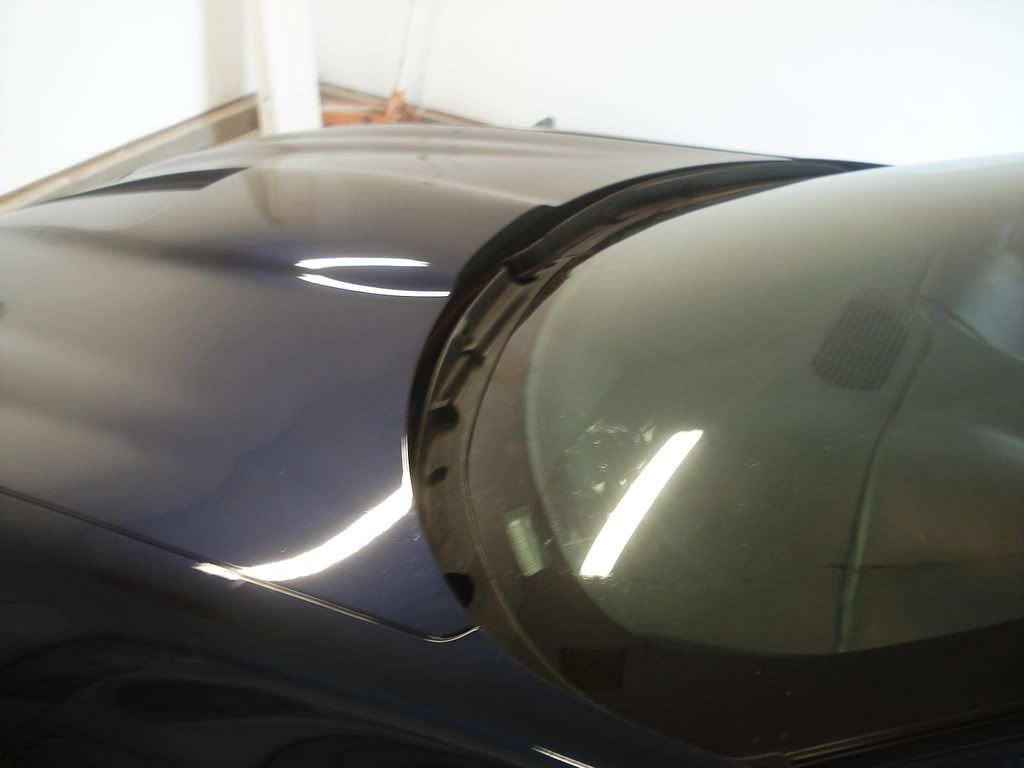 Heater box gone.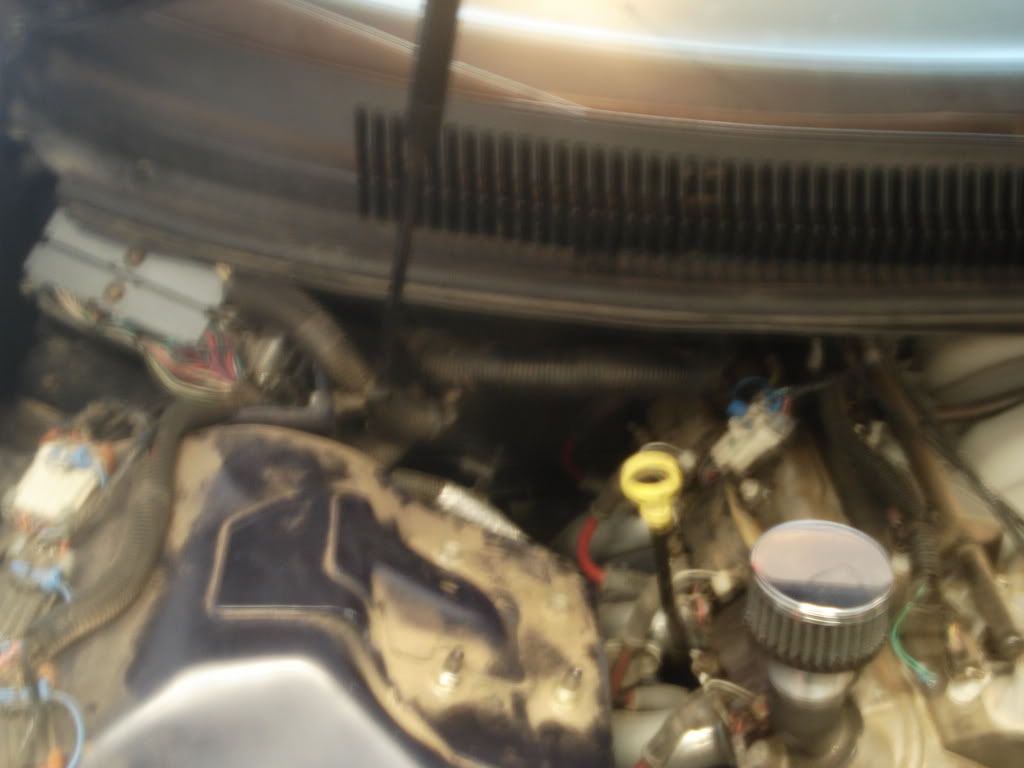 Wiper assembly and foglight housings.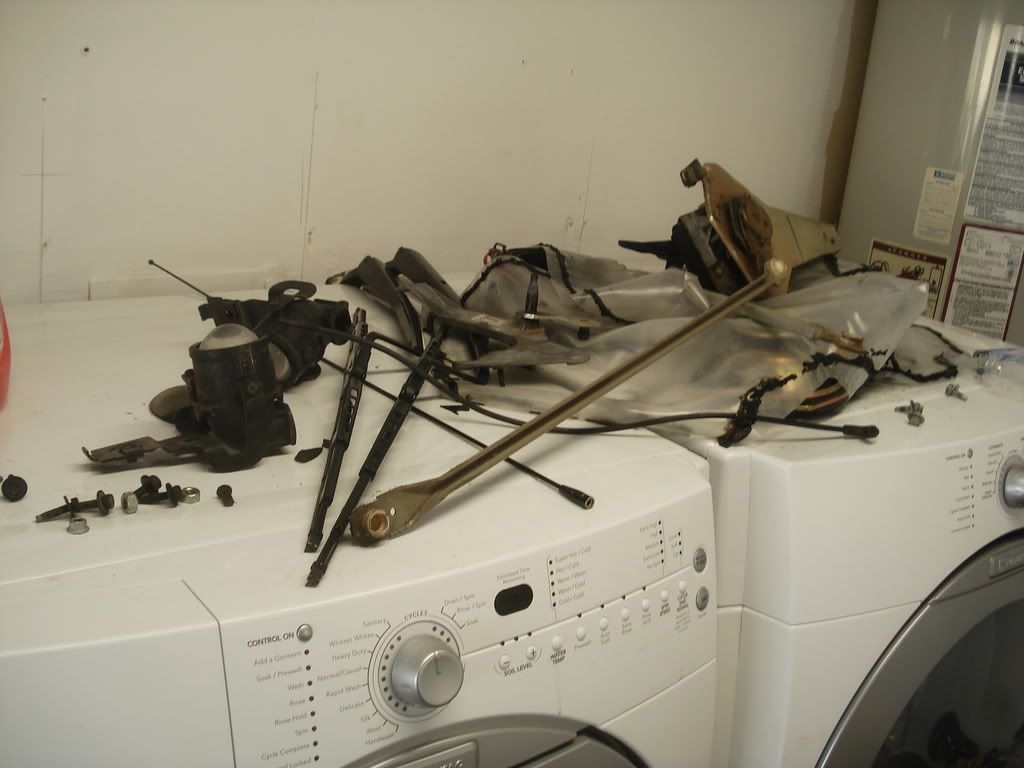 Airbags, stock wheel, heater box, and ducting.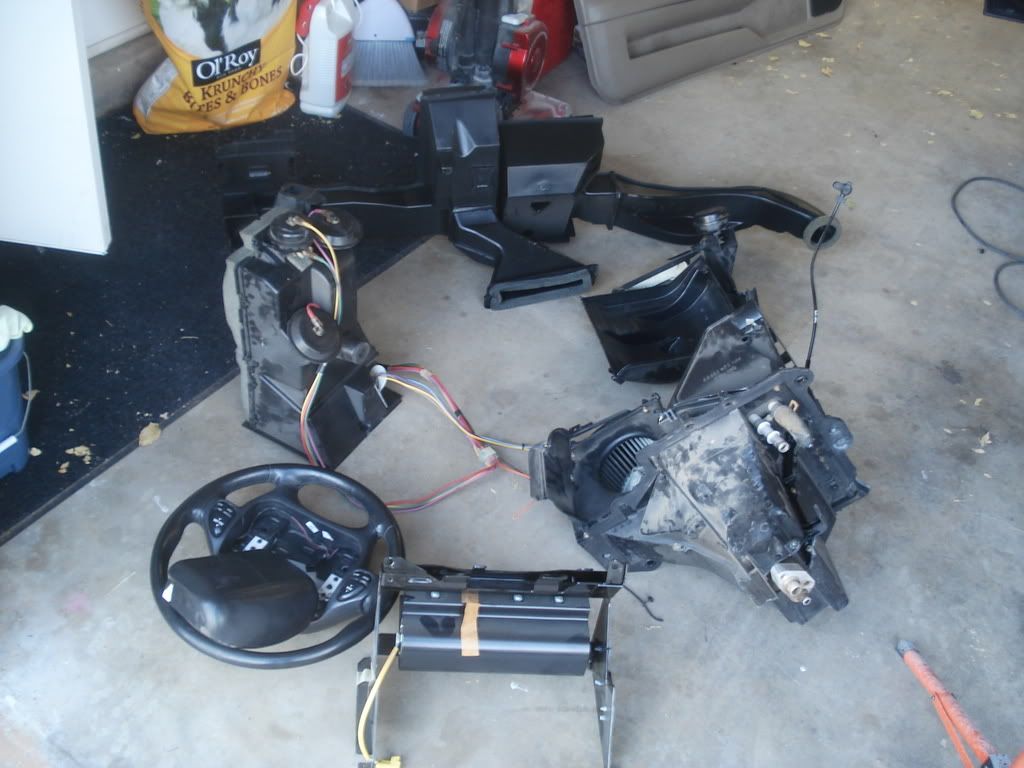 Also started removing the door supports which I will probably finish tonight