Discussion Starter
·
#1
·
My old 91 died a tragic death.. i ran her into a curb... really really hard.
She was pretty. Short rundown of car. 91 lx original 5.0, auto, 191k mi, red interior, dsg paint, 16x8 cobra r's, 88 turbo coupe rear end, 73mm front lincoln calipers, wilwood prop valve, o/r h pipe, flowmaster super 44's, e46 bixenon projectors, smoked headlights, cervinis 1.5" ram air hood, steeda sport springs, and a ton of blood and sweat.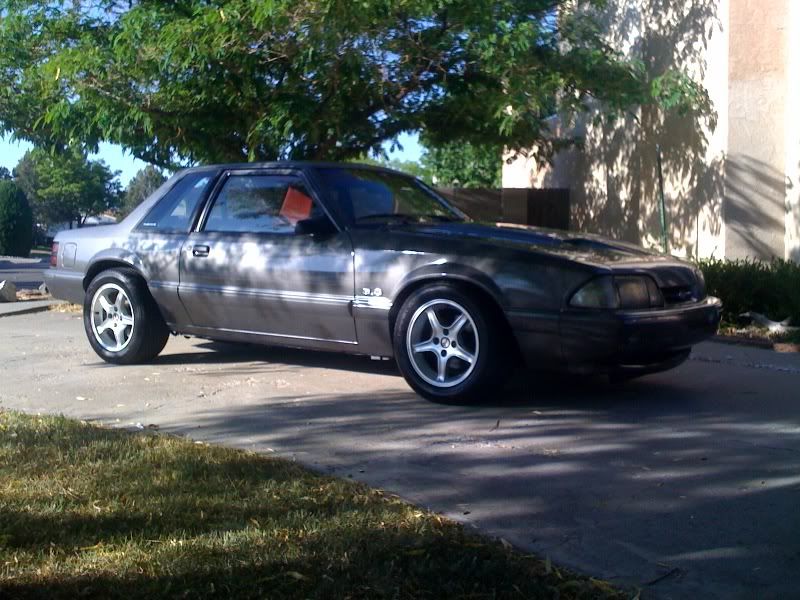 So here's the thread... the story was of course a tragic end to a sweet coupe... and within a few days I found a new coupe to start building using the remains of my 91 lx...
The new shell is an 80 Coupe of some sort and I think it was originally an I6....
Some pics to start off... the shell I picked up as seen here for 325... not bad i think. No tranny or engine, brake lines or fuel lines...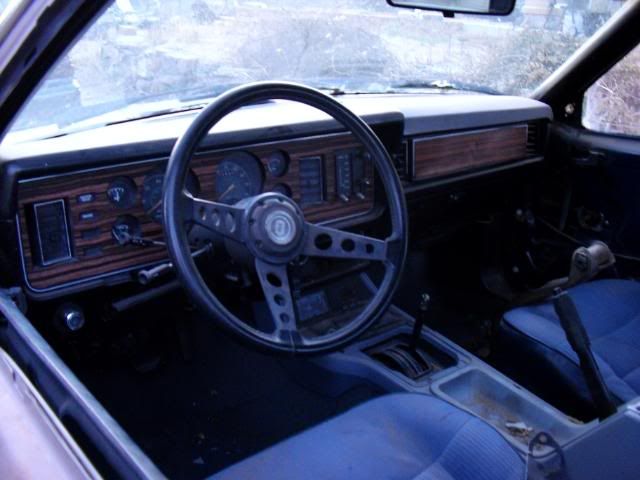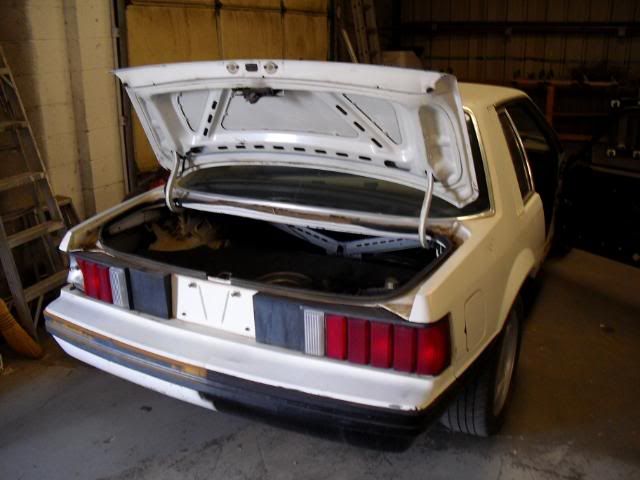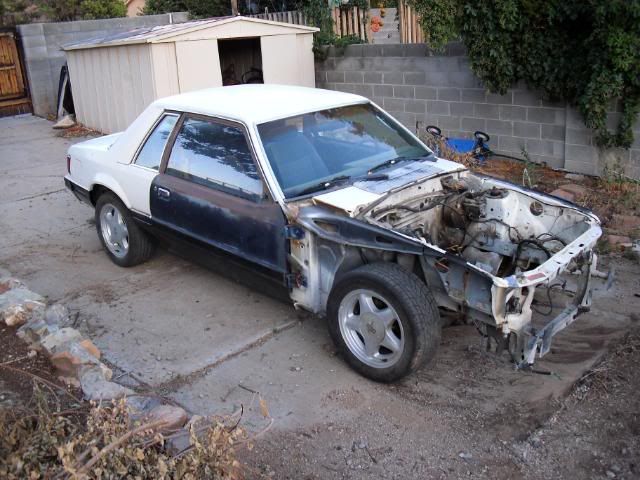 Picked up a bumper, header panel, and a fender from the junk yard for $116
I plan to reuse as much as possible from my 91.
Got some work done... I also picked up a DD... a 90 Escort Station Wagon... 61k original..
Stripped most of the interior and the engine bay, sanded the rust off... Painted the engine bay and the k-member... The engine bay will be black, my wife is still deciding the color of the car... so hopefully she'll pick a good one...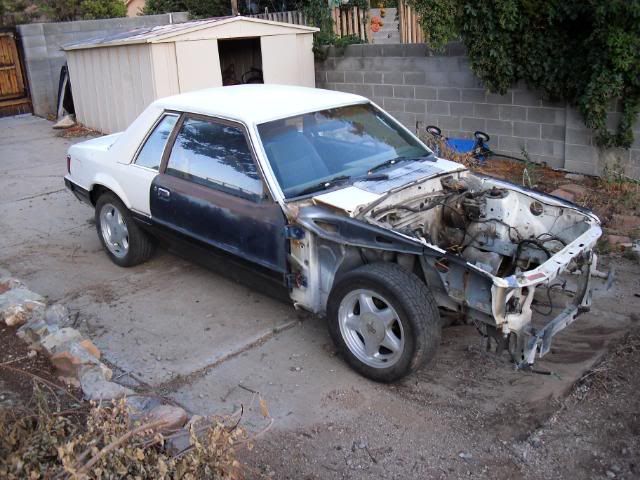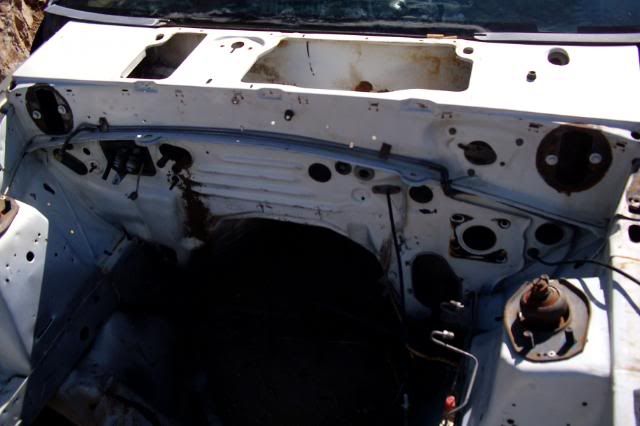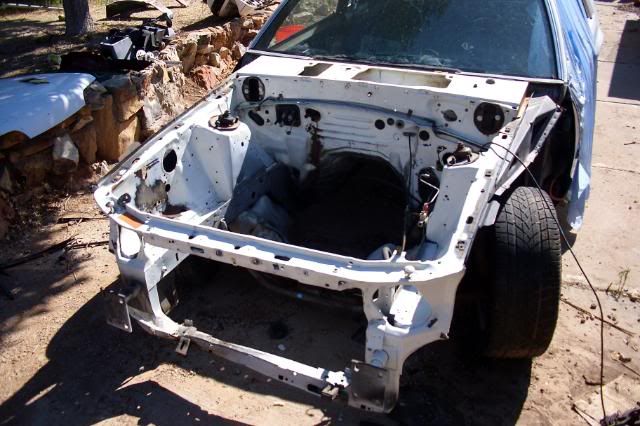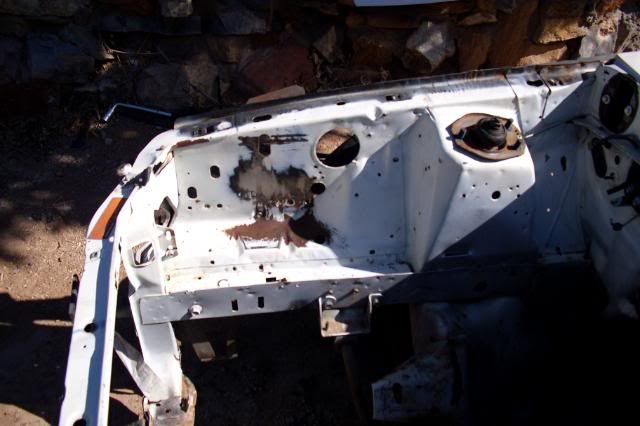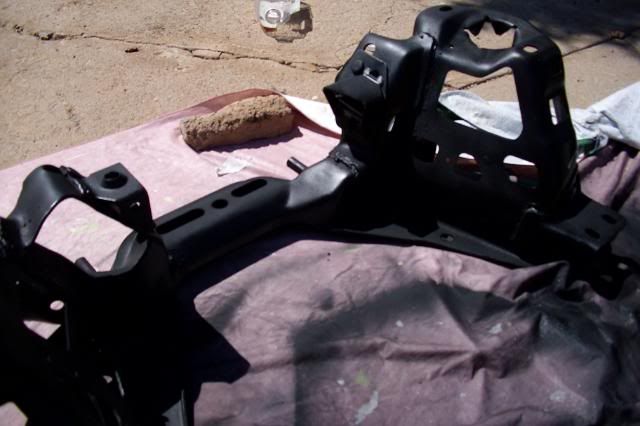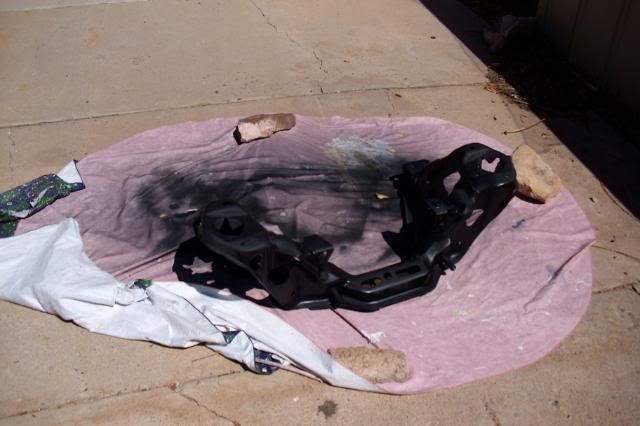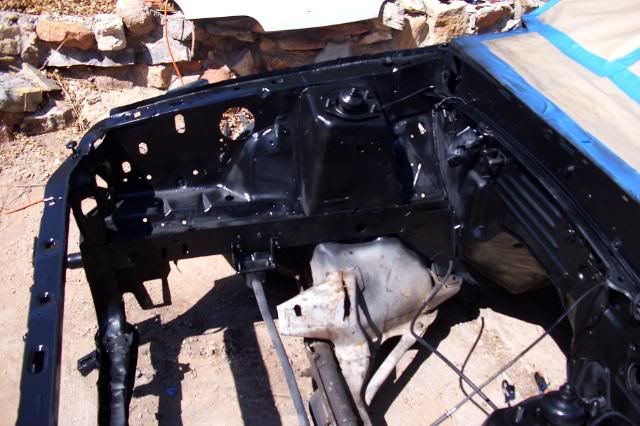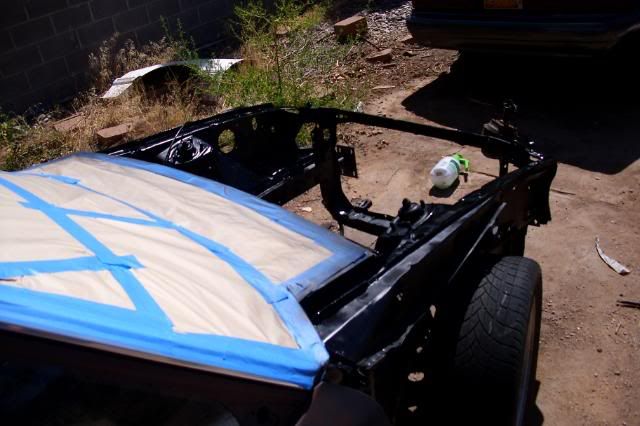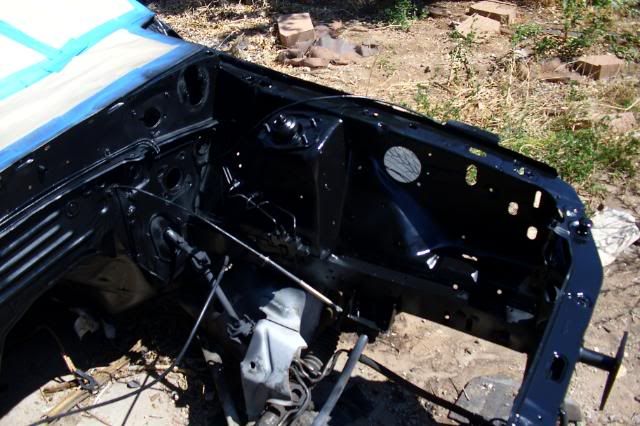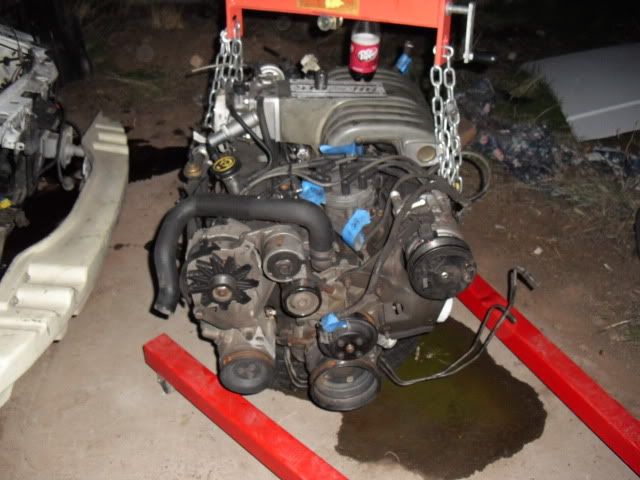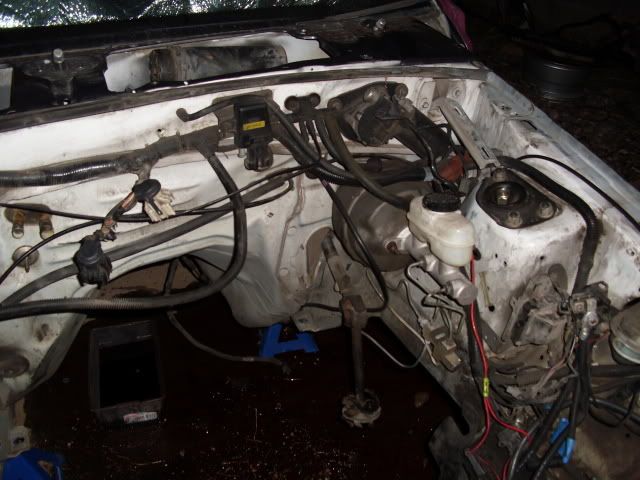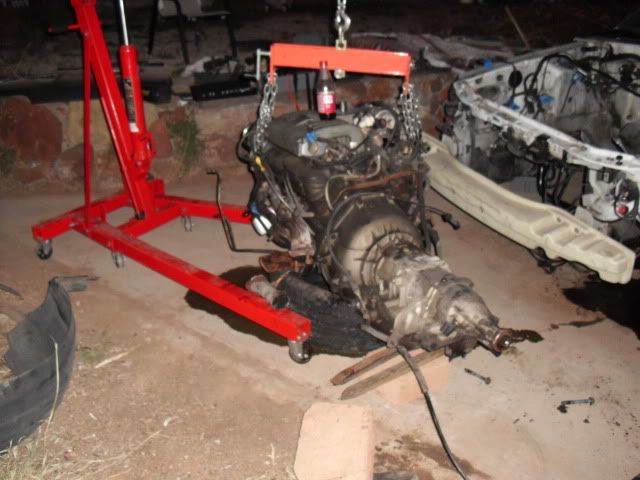 This is my next problem... the transmission in the 80 is further forward than it was in the 91...
so the transmission pan contacts the crossmember, and the transmission mount is about 2" to the rear of the car... pics to explain... and a few teaser's of the capri fenders.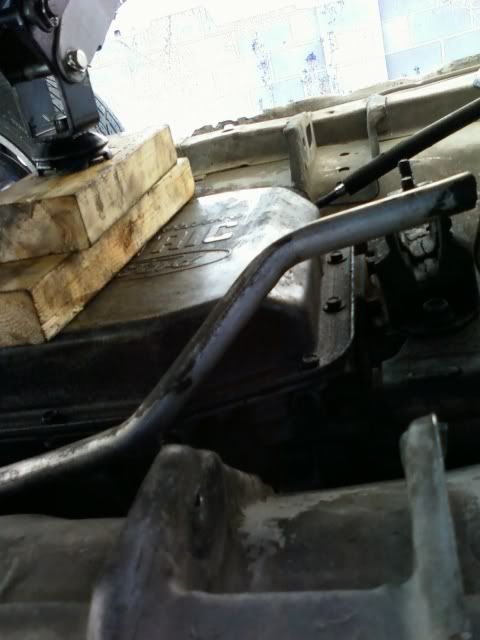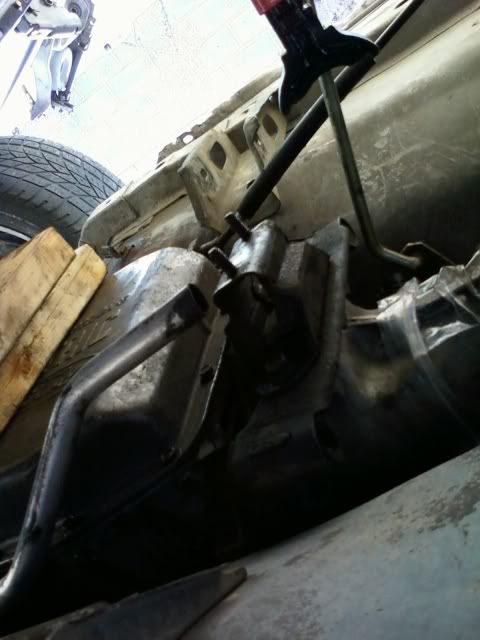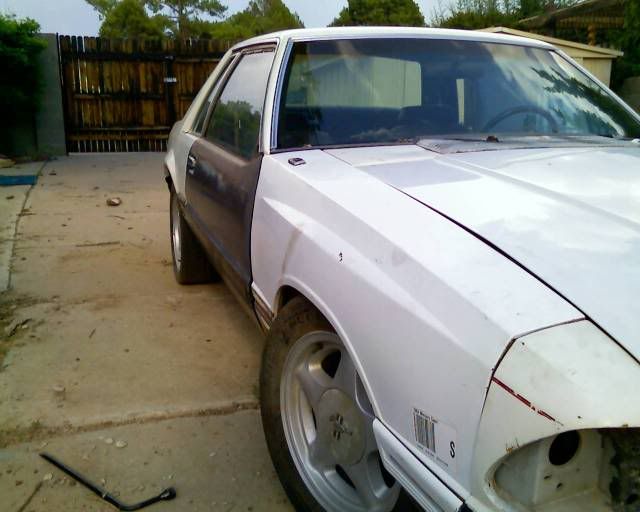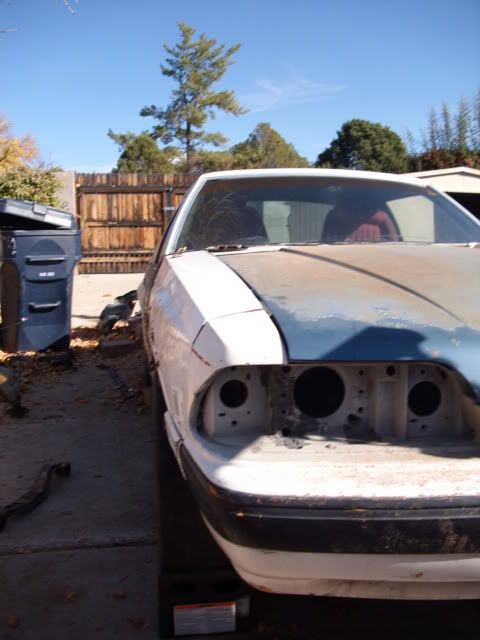 and a possible paint scheme i've been working on. possible gloss black paint with stripe in flat black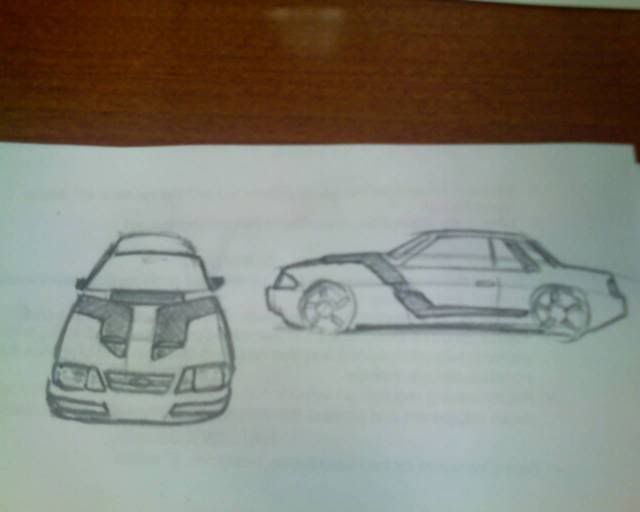 I know it doesn't look like much... but it was a big relief to have Andy fab this up.. and it fits perfect.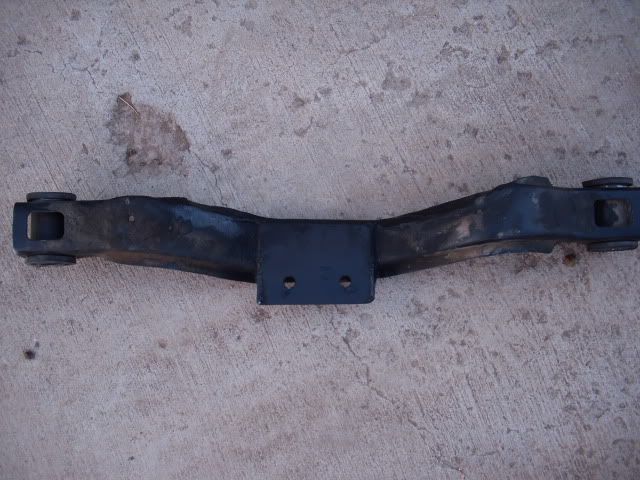 Ran the fuel lines, dropped the old tank, new tank is in, had to modify the tank straps to work. all the engine electrical is in, new radiator hoses, new serpentine belt, the 16x8 cobra rim came in to replace the one that i smashed... turns out Discount Tire considers running into a curb covered under their Road Hazard Warranty, so they replaced the two tires that were busted...
Today I picked up most of what i need for my 5 lug swap... just need some breeze automotive 4/5 lug cobra rotors for the rear and a new set of rims...
I should get it running this week. We'll see if that pans out. I started this project back in august... wrecked my car end of july... so it's come a long way... sorry this was a long post. thanks for reading.